With a musical background in classical piano, Régis Baillet never ceases to enrich his ranges, driven by a curiosity for sounds which leads him, for example, to the discovery and practice of Dhrupad singing under the dagar's tradition. He claims these musical influences, classical music and modern classical, as well as sacred music from all the tradtitions and currents of electronic music: electronica, drone, glitch, ambient, industrial, dubstep, microsound…
Some tasteful critics characterize his musical style as constantly evolving. Régis Baillet proceeds in his compositions by accumulating layers and sounds revealing a sensitive music, with melancholic and contrasting atmospheres.
In 1991, he created the electronic music duo Ab ovo with Jérôme Chassagnard and recorded several CDs as so many innovative auditory experiences. In 2004, the duo signed with the German industrial music label Ant-Zen as the beginning of a certain recognition. Ab ovo gives numerous concerts in European halls and at renowned festivals such as the Maschinenfest and the Elektroanschlag in Germany, as well as at Nuits sonores in Lyon.
In 2010, Ab ovo takes separate voices for solo projects. Régis Baillet then formed Diaphane and released two albums, Samdhya and Lifeforms.
In 2012, he co-signed the soundtrack of the documentary directed by Dror Moreh The Gatekeepers (about the Israeli secret services). The Gatekeepers, which is a great worldwide success, is nominated for an Oscar in the Best Documentary category and will win numerous competitions.
From 2007, Régis Baillet composes the musical creations of the shows of the company Mastoc : Les Gend de Pluie, Lâche-Moi, Des Oiseaux sur ma Bouche… .
He will continue the musical creation of shows with the company Pyramid, Arenthan, les Cercles des Poètes Disparus, as well as with the Slovenian company M&N Dance Company (Room with a view, S/HE, Conspiracy of Silence, Labyrinth …)
In January 2013, Kader Attou called on him for the original sound creation of The Roots, which has become a classic piece in hip-chop/contemporary repertory. This fruitful partnership will continue with Opus 14, Un break à Mozart (with the Champs-Elysées orchestra), Yatra (with Andrés Marin), La vie parisienne (with the Bordeaux opera ballet), Danser Casa (with Mourad Merzouki), Les Autres and Allegria.
I'm a music composer based in BRITTANY. I produce music, soundtracks and film scores for national and international clients.
I specialize in music advertising, original music, and film scoring for a diverse and high-end clientele all around the world. i consider myself an early-adopter of new technologies in anticipation of industry trends,
Clients we've worked with so far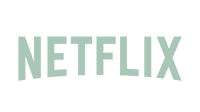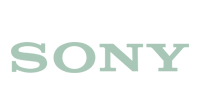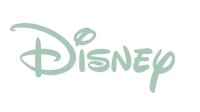 follow me here and beyond